On January 10th, ICE released a directive outlining its civil immigration enforcement actions at federal and local courthouses. The enforcement policy outlines what we already know---ICE will continue to target undocumented individuals at courthouses "with criminal convictions, gang members, national security or public safety threats, [individuals] who have been ordered removed from the United States but have failed to depart, and [individuals] who have re-entered the country illegally after being removed."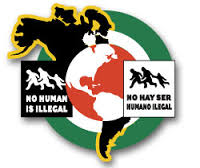 According to the directive, family members and friends of the targeted undocumented individuals will not be targeted at courthouses. The directive also states that ICE agents are supposed to avoid enforcement actions in areas that are non-criminal, including family court and small claims court, unless otherwise approved by the respective field office director.  
Nationwide, courtroom appearances by ICE agents have had an impact on immigrants too afraid to attend court proceedings. These tactics instill fear in immigrants, including our clients, who go to courts to enforce their employment rights, to access orders of protection and to defend themselves against criminal charges.
In our local courthouses, we know for sure that ICE is targeting undocumented individuals who attend criminal and DUI diversion hearings.
Despite the risks described above, NWJP hopes that this knowledge doesn't dissuade our clients from attending their court hearings. Avoiding the courts will only complicate the lives of community members and will prevent access to the system of justice to vindicate important rights in the workplace. To serve as a support network, we currently work with partner organizations who will show up at courthouses as legal observers, and who will monitor and record ICE arrests at courthouses in an effort to assess legality and respond rapidly.