Corinna Spencer-Scheurich, Director

Corinna was Deputy Director at NWJP for seven years before becoming Executive Director in July 2020. Corinna helps lead NWJP's various efforts to support workers in building power to dismantle structural racism, income inequality, and oppression. Corinna is an experienced litigator of state and federal wage and hour and employment discrimination cases. She has worked with unions on external organizing campaigns and advised workers organizing in the workplace without traditional union support.
Before joining NWJP, Corinna was the South Texas Regional Director of the Texas Civil Rights Project, where she practiced employment, disability, and civil rights law on behalf of low-income families living on the Texas-Mexico border. She is a member of the Oregon, Washington, Texas, and California bars.
D. Michael Dale,
Senior Counsel
In addition to being our founding Executive Director, Michael is our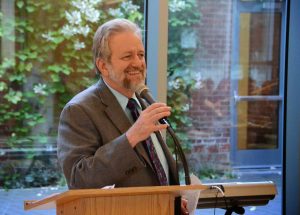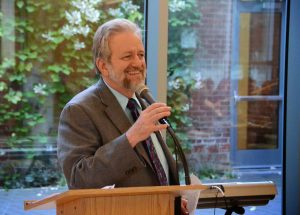 senior attorney and main litigator. He worked for 25 years as an Oregon Legal Aid attorney, and helped establish the Oregon Law Center in 1995. He has won significant cases involving minimum-wage law, immigration rights, and workers' compensation issues in the 9th Circuit Court of Appeals and in the Oregon appellate courts. He is currently a member of the Oregon bar.
Chris Ferlazzo,
Program Administrator
Chris comes to us from Portland Jobs with Justice, where he worked as an organizer and fundraiser for 14 years. Before that, he worked in the Central America solidarity movement. Chris is charged with the general administration of the organization, including fundraising, communications, and operations.
Patricia Laguna, Legal Assistant
Patricia assists with casework and is the main contact for all of our Spanish-speaking clients. She has long advocated for the rights of working people, working as a family service worker and a parent involvement coordinator at the Oregon Child Development Coalition's Migrant Seasonal Head Start program. Before moving to the U.S., Pati worked for a radio station in her native Mexico, and as a producer of educational programming in Mexico City.
Mayra Ledesma,  Staff Attorney
Mayra is a lifelong Oregonian from Hood River.  As the daughter of migrant parents, Mayra learned at a very young age the injustices that many low-income workers face.  She developed a strong interest in the legal aspect of workers' rights, ultimately paving her path to attend law school.  She graduated from DePaul University College of Law in Chicago and previously attended Willamette University where she received her BA in Economics and Spanish.  Mayra is a member of the Oregon bar.

Danya Moodabagil, Paralegal
Danya is the lead on our Immigration Client Support Project, and helps inform the community about their workplace rights and our services, while strengthening our ability to address our clients' immigration needs and threats.
Danya moved to Portland after graduating from the University of San Diego, where she studied International Relations and Spanish. Previously, she worked as a Paralegal with Beacon Immigration, assisting in the representation of clients in their immigration matters. Danya also enjoys volunteering with Portland-based organizations such as Impact NW, Transition Projects, and Lutheran Community Services Northwest. 
Lizeth Marin, Staff Attorney
Bio Coming Soon!
Kate Suisman, Attorney; Campaigns Coordinator
Kate is an attorney who handles employment and civil rights cases, and advises emerging labor unions. She also coordinates NWJP's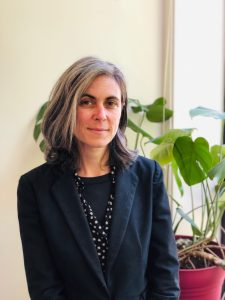 Coalition to Stop Wage Theft and our project to improve worker safety, Safe Jobs Oregon. Before joining us, she worked to fight wage theft within the day labor community at the Voz Workers' Rights Education Project in Portland. Kate was also a law clerk in a state trial court in Manhattan, and a staffer for the New York City Council.
Kate has a BA in Spanish Literature from Reed College and a JD from the City University of New York's Public Interest Law School. She is a member of the New York and Oregon bars.