Our History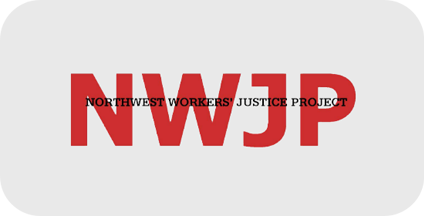 2002
NWJP WAS FORMED IN 2002 AND OPENED ITS OFFICE DOORS ON OCTOBER 1, 2003. 
We envision a world where all workers have collective power and access to justice, leading to safety, dignity, prosperity, and equity in the workplace.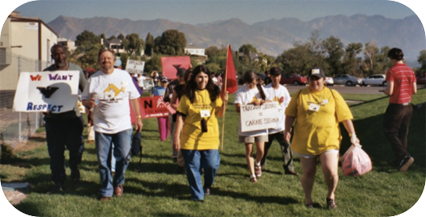 2003
IMMIGRANT WORKERS FREEDOM RIDE
Freedom Riders march in support of organizing workers at Smith Frozen Foods, the business of then U.S. Senator Gordon Smith. As they crossed the country, the busses were threatened with immigration retaliation by hostile politicians Michael was the lawyer riding on the Portland bus, and the Freedom Ride was NWJP's introduction to our allies and the world.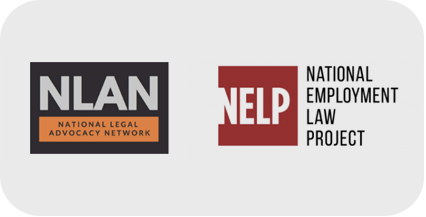 2004 TO PRESENT
NATIONAL COLLABORATION
In 2004, NWJP organized the Low Wage Worker Legal Network (LWWLN) to facilitate collective training and national advocacy among projects around the country who were beginning to work in the space of workers' legal rights. NWJP still anchors the LWWLN, which now links more than 800 employment lawyers from more than 300 non-profit programs and private firms in 36 states, the District of Columbia, South Korea and Mexico to work collectively on litigation, policy advocacy, and training.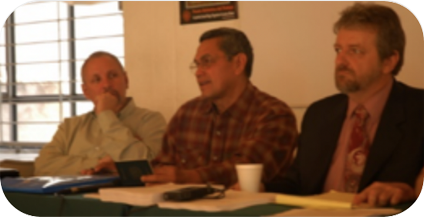 2005
INTERNATIONAL LAW ADVOCACY
In 2005, NWJP collaborated with U.S. and Mexican immigrant workers' rights organizations to file a petition under the NAALC, arguing that denying legal service representation to H-2B temporary visa forestry workers violated the NAALC. This was the first step in a successful campaign that made thousands of temporary foreign H-2B forestry workers eligible for federally funded legal services.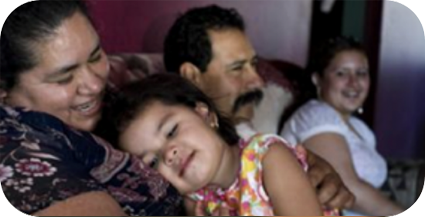 2007
ATTACKING ABUSES BY LABOR MIDDLEMEN
In 2007, NWJP filed Hueramo v. Anytime Labor and Point Adams Packing on behalf of a group of 11 workers challenging the temporary staffing agency's failure to pay workers for the hours they were required to sit in the office in Hillsboro awaiting job assignments and to be transported from Hillsboro to seafood packing facilities on the Oregon Coast.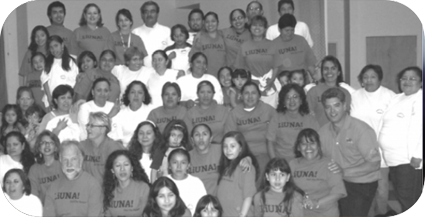 2008
SUPPORTING ORGANIZED WORKERS
In 2008, NWJP supported about 400 workers at the Oregon Child Development Coalition in a successful effort to organize their workplace, leading to wage increases and other improvements to their working conditions.and led the legal team that blocked another initiative from being enforced.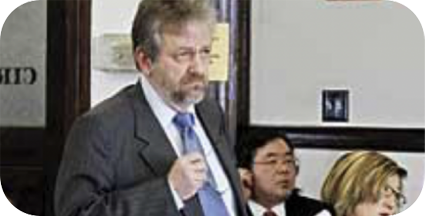 2008 – 2009
RESISTING ANTI-IMMIGRANT ATTACKS
NWJP fought alongside local allies in Columbia County in 2008 and 2009 to defeat one anti-immigrant ballot measure and led the legal team that blocked another initiative from being enforced.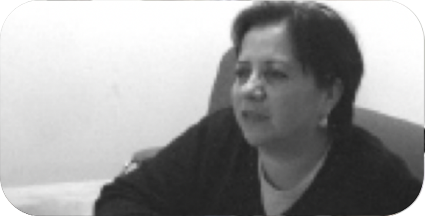 2009
PROTECTING WORKERS WHO SPEAK UP
In 2009, NWJP and allies from the Oregon Trial Lawyers Association successfully campaigned to pass ORS 659A.199, a law that created whistle blower protection for Oregon workers. A broadly protective law, it means that workers who speak up about legal rights in the work place are protected from retaliation.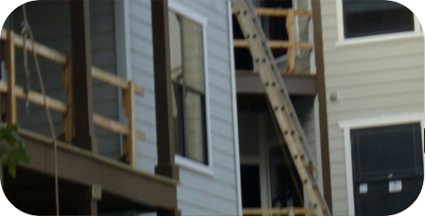 2012
EMPLOYER RESPONSIBILITY IN CONSTRUCTION
In 2012, in collaboration with the Oregon Law Center, NWJP obtained a strategic decision in the area of joint employer liability in Lemus v. Timberland Apartments, LLC. The federal court found that the general contractor at an apartment project had sufficient economic power over the plaintiff's work to be liable for his unpaid wages, even though the subcontractor hired, paid, and managed the plaintiff directly. The case has been powerful precedent to help immigrant workers address rampant exploitation in Oregon's construction industry.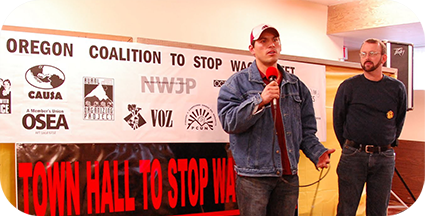 2012 TO PRESENT
FIGHTING WAGE THEFT
NWJP spearheaded the formation of the Oregon Coalition to Stop Wage Theft in 2012. The coalition is still thriving today and includes more than 30 labor, faith, immigrant rights, and advocacy organizations working together to support low-wage workers in collecting their wages. The Coalition has shaped the statewide understanding of the economic exploitation of workers by employers and has brought about practical changes to Oregon law.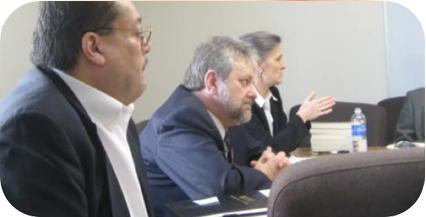 2013
CONTRACTOR ACCOUNTABILITY
NWJP helped win passage of amendments to the Oregon Contractor Registration Act in 2013, building on a successful model in the agricultural industry, to root out wage thieves in the construction industry by better regulating abusive labor brokers and the employers who contract with them. While the construction industry has continued to flout the law, NWJP has repeatedly held general contractors responsible for the workplace abuses by their subcontractors.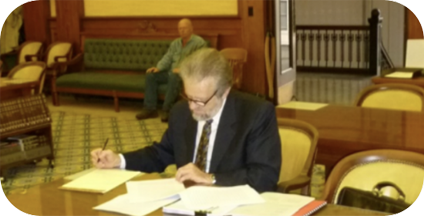 2013
ASSURING END USER RESPONSIBILITY FOR WAGES OF SUBCONTRACTED WORKERS
In Cejas Commercial Interiors, Inc. v. Torres-Lizama (2013), NWJP obtained an important decision from the Oregon Court of Appeals holding that the term "employ" under Oregon's minimum wage law should be broadly interpreted using the federal "economic realities" test developed under the Fair Labor Standards Act. This broad interpretation of Oregon law makes it more likely that workers can hold employers higher up the contracting chain responsible for wage theft.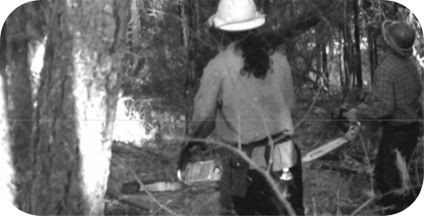 2014
WORKER JUSTICE IN THE H-2B TEMPORARY VISA PROGRAM
As part of the national legal team in Comite' De Apoyo a Los Trabajadores Agricolas v. Perez, 774 F.3d 173 (3rd Cir. 2014) and La. Forestry Ass'n Inc. v. Sec'y U.S. Dep't of Labor, 745 F.3d 653 (3rd Cir. 2014), NWJP fought for and won the adoption of better federal rules for the H-2B temporary worker program that raised wages paid by H-2B employers by an average of $2.12 per hour, and better protected U.S. and foreign temporary workers' wages and working conditions.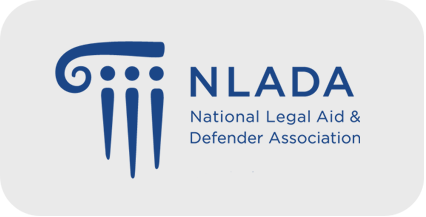 2016 TO PRESENT
EXPANDING ACCESS TO JUSTICE BY ENLISTING NEW ADVOCATES OF SUBCONTRACTED WORKERS
NWJP expands access to justice for low wage immigrant and contingent workers by enlisting more advocates to do this work by mentoring law clerks and new workers' rights attorneys. Since 2016, Michael has planned and led the periodic national training for a new generation of farm worker lawyers sponsored by the Agricultural Workers Section of the National Legal Aid and Defenders Association.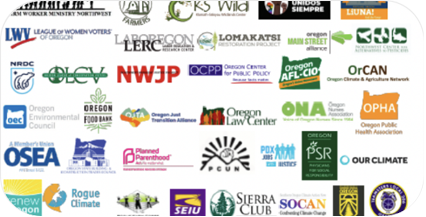 2016
FIGHTING FOR WORKER SAFETY
NWJP convened Safe Jobs Oregon, a coalition of unions, worker centers, academics, workers' compensation lawyers and public officials to work on advocacy and education around worker health and safety on the job, in 2016. Safe Jobs Oregon was a key participant in 2021-22 advocacy efforts that led to the adoption of state OR-OSHA rules on heat and smoke exposure that have become national models. This year, NWJP created the Healthy Workers Committee to give workers access to training and a space to voice concerns of injured workers.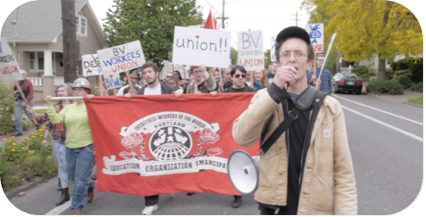 2016
SUPPORTING ORGANIZING FAST FOOD WORKERS
Supporting worker organizing, in its many different forms, is part of NWJP's contribution to a future where all workers have collective power and access to justice. Since 2017, with the help of pro bono private counsel, NWJP has supported leaders of the Burgerville Workers Union in their successful, pioneering efforts to organize Portland area fast food restaurants and bargain contracts.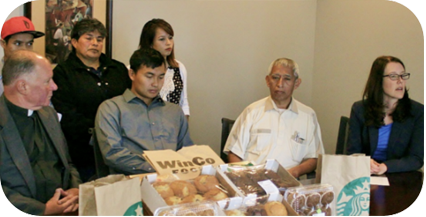 2016
SUPPORTING ORGANIZED LABOR CAMPAIGNS
In 2017, NWJP filed Mazahua v. Portland Specialty Baking, a class action challenging pay practices by a bakery. The work force at this bakery consists almost entirely of recent refugees whose primary languages include about a dozen different languages. Workers made a strong effort to unionize, but lost their NLRB election. The core worker committee from that effort, working with the Bakers' Union, brought a class action challenging extremely long and erratic work shifts, by enforcing broadly protective interpretations of Oregon's daily manufacturing overtime and weekly overtime laws. NWJP persuaded BOLI to interpret its rules about how to pay for such time in a favorable way, but the business lobby went to Salem to change that interpretation. Although the legislature overturned the workerfriendly Commissioner's interpretation, the business lobby was forced to make a number of concessions, including setting a maximum allowable work week, a right to sue and penalty damages for violations. The class action was settled in 2022 for $580,000.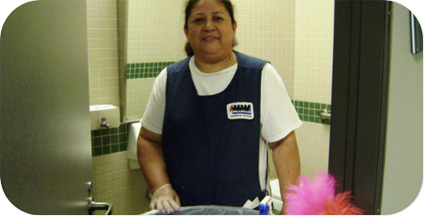 2017
JUSTICE AND SAFETY FOR JANITORS
NWJP supported SEIU's successful effort to amend the Oregon Contractors Registration Act in 2017, bringing janitorial contractors into that regulatory scheme and requiring special training of janitorial contractors about sexual assault and sexual harassment. The law successfully induced the majority of janitorial contractors to register with the Bureau of Labor and Industries, which, among other things, helped beat back some of the abusive misclassification of employees as independent
contractors.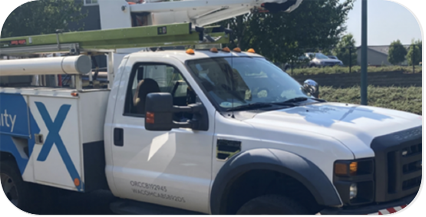 2017
SQUASHING CLEVER SCHEMES TO AVOID OVERTIME
In 2017, working with private counsel, NWJP successfully appealed Brunozzi v. Cable Communications, Inc. to the Ninth Circuit Court of Appeals. This case involved a clever, complicated scheme about how to avoid paying overtime pay to cable installers under the Fair Labor Standards Act. The District Court found in favor of the company, but the Court of Appeals saw through the scheme and found it unlawful.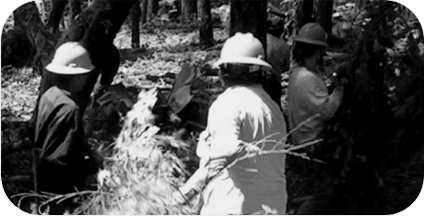 2019
BRINGING LEGAL SUPPORT TO ISOLATED WORKERS
Since 2019, NWJP has been collaborating with local allies in Southern Oregon to address the needs of reforestation workers in that area, who are particularly vulnerable to exploitation due to the remote worksites and dangerous work. NWJP has supported efforts to train health promotores to identify, refer and communicate with workers with employment problems and more recently, has assigned a staff attorney to focus specifically on these workers and their issues.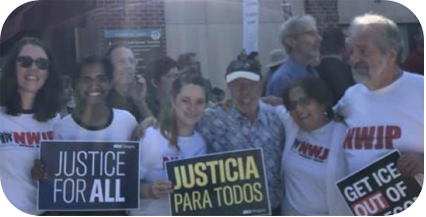 2019
DEFENDING IMMIGRANT WORKERS' RIGHTS
NWJP collaborated in 2019 with other immigrants' rights organizations to successfully petition the Oregon Chief Justice to adopt a court rule forbidding warrantless arrests by ICE in Oregon courthouses or grounds. NWJP screens clients for immigration vulnerabilities and provides referrals to immigration counsel and social services organizations to help families create emergency plans. And now, taking advantage of changes implemented by the Biden Administration, NWJP is participating
in advocacy efforts to ensure federal labor agencies are doing all they can to protect immigrant workers from retaliation during their investigations.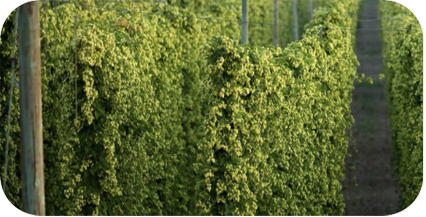 2019
FIGHTING ABUSE IN TEMPORARY VISA PROGRAMS
In 2019, NWJP filed Ortiz-Bazan v. Coleman Industries, Inc., on behalf of a group of local farm workers to enforce their rights as local workers. These workers were replaced by temporary H-2A
workers and transferred to another farm owned by the same family, where they were paid less than the H-2A workers received. This violates H-2A regulations that are designed to ensure local workers get priority and employers don't have the incentive to bring in and exploit foreign workers. This case is now being settled to the satisfaction of the parties.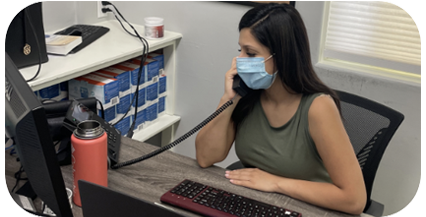 2020
SUPPORT FOR PCUN ORGANIZING OF FARM WORKERS
Since 2020, in order to support the organizing efforts of our allies and make our services more easily accessible, NWJP has engaged in a partnership with Centro de Servicios Para Campesinos, a service arm of PCUN, in which staff attorney Mayra Ledesma focuses on cases brought by workers who come to PCUN for help, conducts regular office hours at PCUN, and appears regularly on KPCN, Radio Movimiento, PCUN's radio station, to discuss important legal issues for farm workers.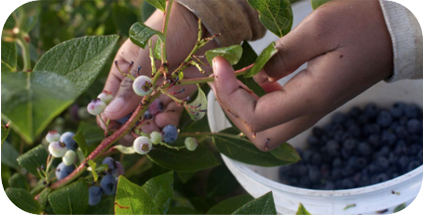 2022
OVERTIME PAY FOR FARM WORKERS!
A broad coalition of workers, unions, community organizations and advocates, including NWJP, succeeded in 2022 in winning a statutory change to require that farm workers be paid overtime, becoming one of only four states in the country where farm workers have that right. The historic win was achieved through a combination of litigation challenging the existing rule excluding agricultural workers from overtime pay and political advocacy.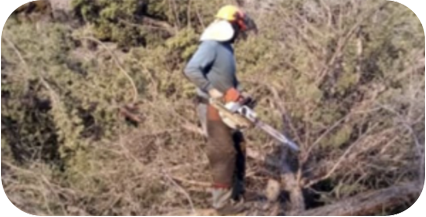 2022
TRAVEL PAY FOR FORESTRY WORKERS
In 2022, NWJP obtained an important decision from the US District Court in Cortez-Diaz v. DL Reforestation, Inc., holding that Oregon does not follow the federal Portal to Portal Act limitation on compensability of preliminary and postliminary work and travel time. The case was filed on behalf of two brothers doing reforestation work in Southern Oregon under the H-2B program asserting they were not paid for extensive travel time to and from their temporary lodging to the work site each day in violation of
Oregon wage and hour law. If this decision is implemented throughout the Oregon forestry industry, forestry workers will be entitled to pay for an estimated two and a half million hours of time they are required to travel by their employer, but for which they are not now paid.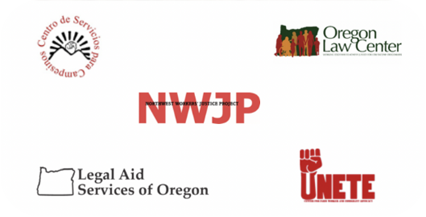 2022
INNOVATING SERVICE TO MARIJUANA WORKERS
NWJP, with its partners, supported the BIPOC Caucus of the state legislature in identifying the problem of workplace exploitation in the illegal cannabis industry and in developing a proposal to fund services to affected workers. After the Legislature allocated a record $6 million for direct aid and legal services, NWJP anchored the formation of a holistic, innovative partnership of legal services, community organizations and a mental health provider, called the Cannabis Worker Resilience Partnership. The Partnership was awarded $5.6 million in 2022 to collaborate to provide services to low wage, immigrant cannabis workers across the state.