Sometimes supporters ask us, "What does NWJP do? Are you lawyers? Organizers? Lobbyists or what?"  The struggle for social justice for low-wage workers requires us to take on different roles at different times. The articles in this e-report may help to illustrate how this works.
NWJP works hard in the legislature to achieve better policy for working families in Oregon. In doing so, we attempt to provide leadership opportunities for our clients to engage in the process of making public policy.  Workers like Selso, who has overcome depression, natural shyness, lack of English and, above all, his fear, to be able to tell his story about low wages and wage theft to legislators and the press. We also seek to work in partnership with other progressive organizations in coalitions like Fair Shot, Raise the Wage and the Oregon Coalition to Stop Wage Theft.  Together, we have a better chance to succeed, and will develop better policy.
But winning policy change is only the beginning. A few years ago we helped pass a whistleblower law that gave workers in the private economy protection from retaliation for raising issues at work about their employers breaking the law. But when Matteo Brunozzi tried to do this at his workplace, he was fired. In his case, the federal court interpreted the law in a very narrow way, and decided that it was okay for his employer to fire him. We think the 9th Circuit Court of Appeals will correct this, but good lawyering is a must to achieve this result.
As a legal intern, Leila Wall worked on the preparation of the Brunozzi brief. Her work was a great help to us, but far more important than her work on this particular case, is that young lawyers and law students have the chance to see this kind of practice as an option for their future.  We need many more bright, talented young advocates to engage in the struggle for worker justice. We hope that our mentoring law students and new lawyers helps to create a pool of folks to pick up this challenge.
In conclusion, NWJP works through a variety of strategies to add our contribution to worker justice. I hope you enjoy reading about our work in this issue of the eNews.
In solidarity,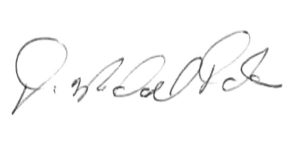 Michael Dale
Founder, Executive Director, and Senior Attorney, NWJP