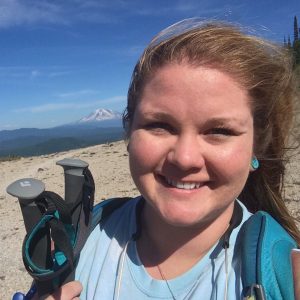 Leila is a Lewis & Clark Law School third-year law student who has been a legal extern with us since September. While at NWJP, Leila has written complaints for federal court and BOLI, drafted discovery requests, and lobbied at the State Capitol. She has particularly enjoyed working with clients and researching new areas of the law with which she was previously unfamiliar.
[pullquote align="right" cite="Leila" link="" color="#cc2e2e" class="" size=""] I look forward to whatever the future holds thanks to everything I've learned at NWJP.[/pullquote]
Leila says that being a law clerk at NWJP has been her favorite part of law school. "My two semesters at NWJP have provided me with invaluable legal experience and ignited passion in an area of the law I didn't know I was interested in." Leila believes that externing at NWJP has allowed her to positively impact people's lives, and she is thankful for the opportunity to reconnect with the type of work that made her want to become a lawyer in the first place.
In her free time, Leila enjoys cooking, baking, doing arts & crafts, and practicing yoga. She is an avid explorer of the outdoors and will happily spend hours recounting her favorite hiking destinations. When her schedule allows it, she does freelance graphic design work for nonprofit organizations.
After she graduates in May, Leila hopes to continue supporting and educating workers in the Pacific Northwest so they are able to assert their rights. "I am grateful for all of the knowledge I gained during my time here, and for the kindness and generosity of the entire NWJP staff." We are grateful for her hard work, indelible smile, and willingness to take on the challenges we threw her way. We are sure she'll achieve anything she sets her mind to accomplish.