As we've said in past newsletters, NWJP is fortunate to be supported by many talented and dedicated volunteers.  Celia Fitzwater is a retired attorney who spends two days a week helping with casework and research in our office.  Celia graduated from Willamette University College of Law in 1989, and then worked as a law clerk at the Oregon Supreme Court for two years.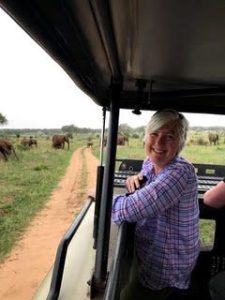 From 1991-2001, she served as a staff attorney at the Workers' Compensation Board.  In 2001-2003, she was an Administrative Law Judge for Oregon's Department of Consumer and Business Services.  She then took some time off to be home with her two sons.  She currently volunteers with NWJP.  Celia's background in workers' compensation law has proved very helpful and she is a pleasure to have in the office.
Thank you to Celia and our other incredible volunteers!